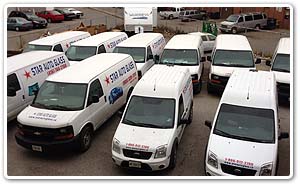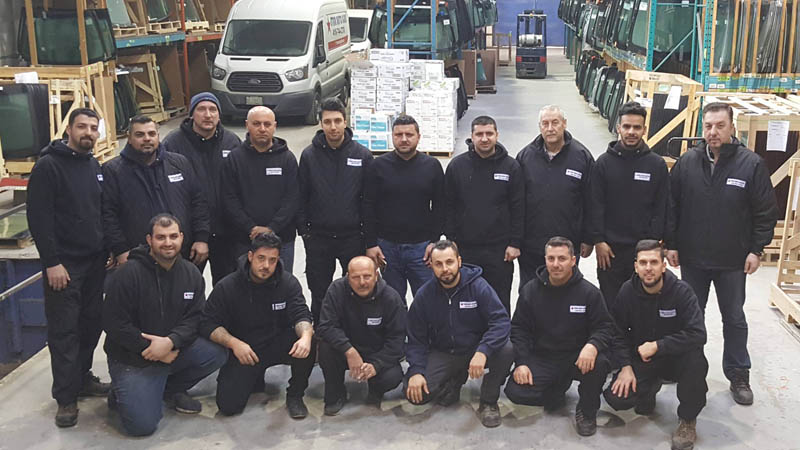 Unlike the rest of the tempered glass on your car, windshield glass is laminated. Tempered glass shatters, laminated glass is shatter-proof. That's why windshields withstand impact better. Smaller windshield fractures can be fixed, but sometimes, when bigger breaks and cracks occur, replacement is the only option. To find out what's best for your windshield - repair or replacement - contact the Star Auto Glass closest to you.
Star Auto Glass will get you on your way quickly. Our star service includes:
Selection from a large inventory of in-stock glass
Replacing your windshield to manufacturers' safety standards
Using only top quality tested materials
Fast service: we replace your windshield in less than 40 minutes
Free mobile service
Professional stone chip repair
Our Guarantees
We guarantee our windshields against all manufacturers' defects
We offer a lifetime warranty against any leakage
I was very impressed with Star Auto Glass. The work was very outstanding and it was done at a significantly lower price than at any of the shops I contac I would recommend them to anyone!
Gene P., Woodbridge
On time, professional and knowledge able. Delivered as promised. Will use their services in the future as well.
Warren H., Toronto
Excellent service, very fast and friendly. Five-star rated. Very nice and easy to deal with. Perfect job. Recommended.
Wendy, Oakville